GLASS PARTITIONING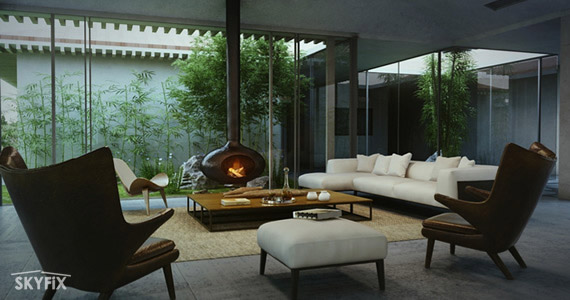 Skyfix & Co. Ltd frameless glass partitioning has a clear aesthetic value bringing both a modern and contemporary feel to your living space or working environment, providing full height glass screens, walls, partitions and room dividers for offices.
The use of subtle lighting on the glazed partition panels, opaque or sandblasted to allow maximum light in and provide privacy plus creative detailing and corporate colours & logos can add style and panache to the final design.
From Offices to Schools and everything in between, Skyfix & Co. Ltd can provide a simple, bespoke and cost effective glass partitioning solution.
Our aim is to take the mystery out of the procurement of glass office partitions. Skyfix & Co. Ltd has a nationwide installation capability and can usually be on site within 3 weeks of order placement of glass partitioning.
Should you require a more bespoke or a specific solution to a project you are working on, please contact us. Our team can manage all aspects of your project from the feasibility and concept design stage through to manufacturing and installation.
Magic Glass Partitioning or (Blink)
Blink glass is an ideal solution to privacy and security issues. It contains liquid crystal polymers, inserted between two panes of glass and connected to an electrical current. The glass is clear when the current is activated, but when the current is deactivated; by simply pushing a button, it reacts with the liquid crystal and creates an opaque glass effect instantly to provide the user with an element of privacy.
Blink units are available in clear, blue, green or bronze.
Glass Products
Glass Beams: A glass beam is constructed from layers of toughened glass laminated together, and is as strong as aluminium when used for support in a vertical or horizontal situation.
Glass beams can be secured by bonding to a stainless steel shoe, or by bolting to a plate.
Acoustic Glass: Acoustic glass within a double-glazed unit comprises a special interlayer which acts as a dampening core to prevent sound frequencies from vibrating from one pane of glass to the other. This absorbs and weakens sound energy, helping to act as a barrier to noise.
Curved Glass: By heating glass to huge temperatures it can be curved to virtually any shape. As with anything there are always limitations and some very tight radiuses cannot be achieved, but these limitations reduce year after year as new technology becomes available.
In many ways curved glass emphasises the essential properties of glass as a substance. Glass is a liquid and, by including curved sections in a project, it softens the footprint and highlights the fragility of the structure itself.
The process of heating glass in order to bend it does create some distortion across and to the surface. However, this enhances the effect and adds an idiosyncratic view of the outside world.
Heat Mirror Film: Heat mirror film is a film which is suspended within a double glazed unit. It contains nanoscale coatings of metal, which reflect heat back to its source. This means heat introduced to the room will be reflected back in when it hits the film. It prevents over-heating during summer months through solar control, and offers 99.5% UV protection against fading and degradation. It will also reduce noise transmitted through the glass by up to 20%, creating a quieter environment.
Heat mirror film is available on all double glazed units, doors, windows, roofs and floors.
Glass Floors & Roofs: A glass floor is a very effective way of transferring light between levels of any part of a property. They can be installed internally or externally, and panels can be joined toughened & laminated together to create large expanses of walk-on glass floor.
Sky-fix glass floors are fabricated with aluminium profiles, structural silicone and low-emissivity glass. They are virtually maintenance free and will look the same in 10 years time as they do when they are installed.
Thermally Toughened Glass: Thermally Toughened glass is produced by heating annealed glass to high temperatures and then rapidly cooling to induce high compression in its surface. This pre-stressing produces a much stronger glass that will be less liable to break under impact or through thermal stress. When broken, toughened (or tempered) glass will fragment into small and comparatively harmless pieces. Toughened glass is considered as a "safety glass" and conforms to the British Standard BS6206 so that it can be used in all applications and locations. The toughening process does produce a certain amount of distortion and this can be noticeable over large pieces of glass. Small particles of Nickel sulphide can be present within the body of the glass and this can sometimes result in toughened glass shattering. By putting toughened glass through a further, heat soaking process the chance of this can be reduced. This is particularly used when glass is required in floors or balustrades.
Sandblasted Glass: When glass is sandblasted, the natural light transmitted through it is reduced by about 30%, and is flattened and made more consistent. Sandblasting is usually used for matters of privacy, but also provides a certain degree of anti-slip.
Sky-fix double glazed units are always sandblasted inside the cavity, so there are no issues with keeping the surface clean.
If you are looking for a certifiable anti-slip surface, please contact us for further your enquiry.
Anti-Slip Glass: When certifiable anti-slip glass is required, Skyfix & Co. Ltd uses the Sevasa CriSamar® range of acid-etched anti-slip glass. The Sevasa glass is fully tested to DIN 51130, DIN 50197, UNE ENV 12633, ASTM C 1028 and UL 410; and fully certified to EN standards.
There is an added benefit to the Sevasa glass, in that it is available in transparent and translucent options, meaning that natural light does not have to be sacrificed to achieve an anti-slip finish.
Invisible Glass Corner: Invisible corners use a special adhesive and ultra-violet light to join interlocking panes of glass without any frame or silicone, creating a practically undetectable corner when viewed from the inside.
Both single and double-glazed panels can be joined in this way, providing a unique touch and a completely uninterrupted view through the glass.
Oversized Glass: It is true to say that double glazed panels can be supplied in virtually any size, but there are certain parameters that will keep both costs and delivery times down. A standard sheet of glass is 6 metres x 2.44 metres; therefore if at least one of the dimensions can be kept below 2.44 metres a standard sheet can be used. If both dimensions are above 2.44 metres then the cost can double.
If you are planning to install large and oversized glass then a crane operation will almost certainly be required. As an indication of weight; glass weighs 2.5 kg per millimetre of glass thickness per square metre. A double glazed panel will typically be made from a 10mm layer of toughened glass and a 6mm layer; therefore the glass thickness is 16mm x 2.5kg = 40kg per square metre. For roof glass we set a limit of 100kg for a manual lift (2.5 square metres) and for vertical panels the limit is 150kg (3.75 square metres). These figures are for guideline only and will depend on access and other considerations.
PRODUCTS
GLASS PRODUCTS

WINDOWS / DOORS / CONSERVATORIES

OPTIONAL ALUMINIUM COLOUR CODED PRODUCTS

GLASS ROOFS

BUILDING & CONSTUCTION SERVICES