SPLASH BACKS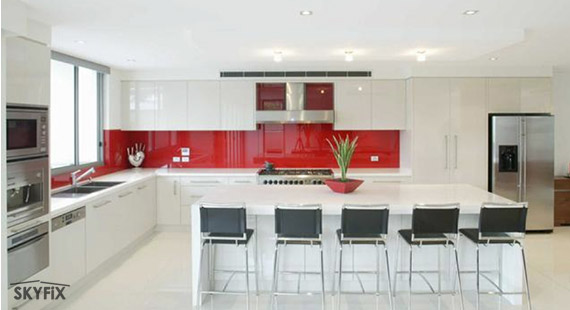 Colour Your Space in Style
Vibrant colours, contemporary style and a luxurious feel: This is what Colour Glass is all about.
Our beautiful back painted coloured glass splash backs and panels will enable you to create a special atmosphere in your home or office, making your space truly unique. Coloured back painted glass panels are a stylish, modern and practical way to brighten up your kitchen, bathroom or living room.
Toughened Glass BS EN 12150: 2000
All of our glass splash backs and panels are made using toughened glass. The glass is processed in accordance with the requirements of the relevant British and European quality standards BS EN 12150: 2000 (Impact Tested BS EN 12600: 2000).
Our toughened glass splash backs are suitable for use behind a cooker, induction or gas hob. Glass panels are also used in shower cubicles, bathrooms, wet rooms, as table tops or worktops.
PRODUCTS
GLASS PRODUCTS

WINDOWS / DOORS / CONSERVATORIES

OPTIONAL ALUMINIUM COLOUR CODED PRODUCTS

GLASS ROOFS

BUILDING & CONSTUCTION SERVICES