WALK-IN SHOWER ENCLOSURES/SCREENS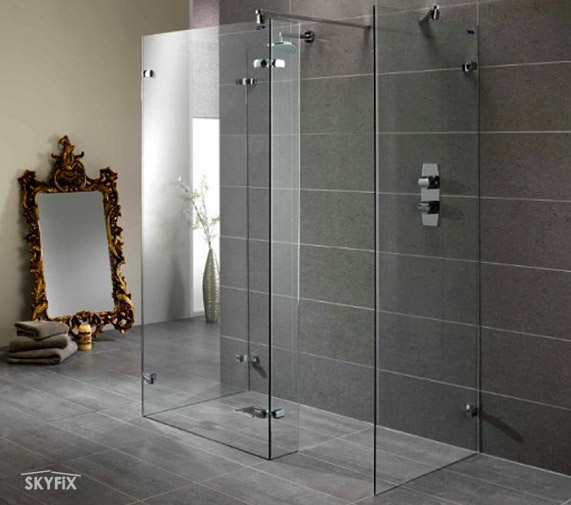 We make it personal to you. All Skyfix glass walk-in shower screens are from an extensive range of frameless doors, enclosures, panels and walk-ins in a variety of designs to meet almost any configuration. From standard door and panel size options with a choice of wall fixings, through to made to measure, providing the perfect solution for that difficult space. A home measure and installation service ensures installation perfection.
Inspired by the way modern architecture flows cleanly through space; Skyfix shower screens fuse functionality with structural integrity and flawless design. A dramatic glass construction, coupled with the clean, fluid lines, bring an unmatched elegance to any bathroom space.
PRODUCTS
GLASS PRODUCTS
WINDOWS / DOORS / CONSERVATORIES
OPTIONAL ALUMINIUM COLOUR CODED PRODUCTS
GLASS ROOFS
BUILDING & CONSTUCTION SERVICES